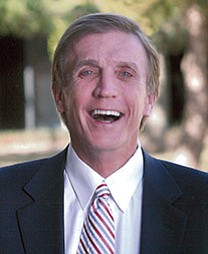 Argus Hamilton is the host comedian at The Comedy Store in Hollywood and entertains groups and organizations around the country. E-mail him at Argus@ArgusHamilton.com.
Recent Stories

God Bless America, and how's everybody? President Trump met one-on-one with Russia's Vladimir Putin in Helsinki Monday.
God Bless America, and how's everybody? The Weather Channel reported record high temperatures in Los Angeles Friday as Santa Ana winds baked the city and all Southern California.
Mexico City's leading newspapers reported Monday that radioactive material was stolen out of a government car in Mexico City by a thief, who hasn't been caught or identified.
President Trump thoroughly enjoyed himself onstage in a GOP rally at an arena in Montana Thursday.
The National Retail Federation reports Americans will spend $7 billion dollars on cookouts and other celebrations of the signing of the Declaration of Independence today.
Beverly Hills hosted a Democratic Party fundraiser Thursday where Hollywood hot shots paid a hundred grand to dine with Barack Obama.
The Los Angeles Chamber of Commerce published a magazine ad for summer tourism which tells you there are twelve different ways that you can get to Los Angeles.
The Centers for Disease Control said Southern states once again led the nation in obesity last year. Kentucky is at the top, but then their state bird is the fried chicken.
God bless America, and how's everybody? Buffalo Wild Wings began home delivery of beer and wine, causing bar industry experts to fear that people will start preferring home drinking.
God bless America, and how's everybody? The National Retailers Association forecasted that Americans will spend fifteen billion dollars on Father's Day gifts. It can't be undervalued.