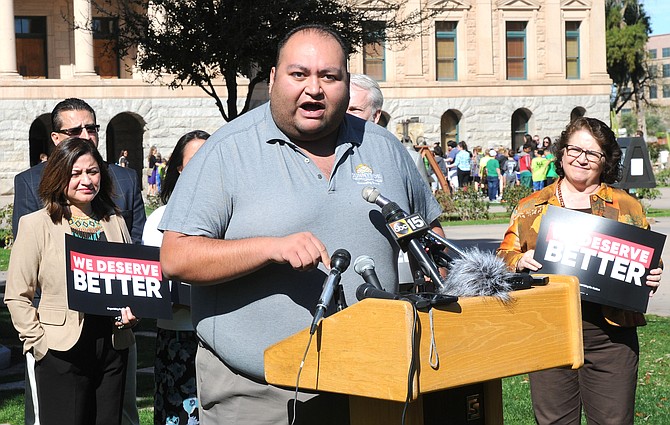 Arizona Rep. Daniel Hernandez, a Democrat, was with fellow Democrat Gabrielle Giffords, at that time a Congresswoman, when she was shot in 2011 in Tucson. On Monday, March 12, 2018, at the state Capitol in Phoenix, Hernandez said he was not much older at the time of that shooting than the students who are now advocating stricter regulations on guns. (Howard Fischer/Capitol Media Services)
Stories this photo appears in:
Saying students are trying to save their own lives, a Mountain View High School junior said Monday he is helping organize a walkout Wednesday to get the attention of recalcitrant legislators who to date have yet to approve any meaningful limits on access to guns.