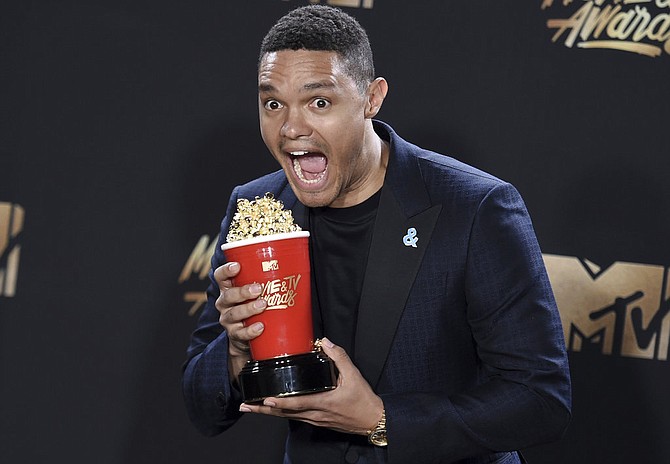 South African Comedian Trevor Noah poses with the award for best host for "The Daily Show". (Richard Shotwell/Invision/AP, File)

Stories this photo appears in:

Africans were shocked on Friday to find President Donald Trump had finally taken an interest in their continent. But it wasn't what people had hoped for.