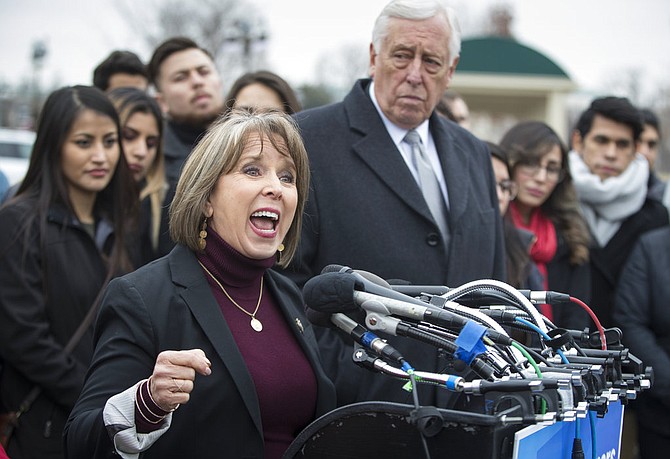 Hispanic Caucus Chair Rep. Michelle Lujan Grisham, D-N.M., joined at right by House Minority Whip Steny Hoyer, D-Md., gives her support to "dreamers," people brought to the U.S. illegally as children, and supporters of the Deferred Action for Childhood Arrivals program, at the Capitol in Washington, Wednesday, Jan. 10, 2018. (AP Photo/J. Scott Applewhite)

Stories this photo appears in:

Three Republican and three Democratic senators said Thursday they'd reached an election-year accord to protect hundreds of thousands of young immigrants from deportation and to bolster border security.