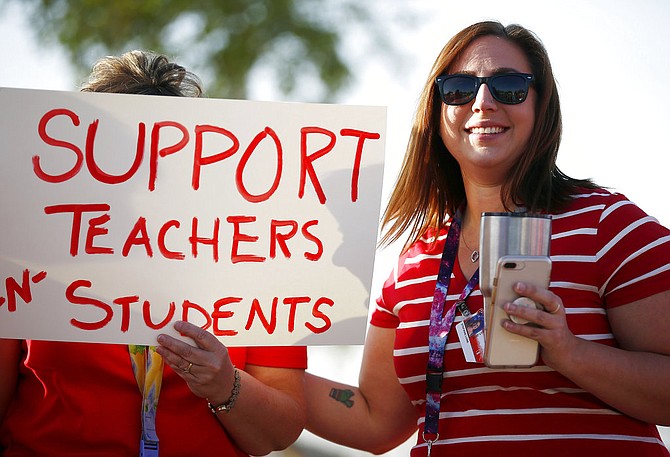 Stefanie Lowe, a teacher at Tuscano Elementary School, smiles as she joins other teachers, parents and students as they stage a "walk-in" for higher pay and school funding in Phoenix. To help make ends meet Lowe is a Lyft driver in order to supplement her teaching salary in Arizona, where teachers are paid some of the lowest wages in the country. (AP Photo/Ross D. Franklin)
Stories this photo appears in:

Hundreds of thousands of American schoolteachers work second jobs to boost their income.